By Casey Bukro
Killing the messenger takes new meaning when you see it live, in living color, as happened in the deaths of a Virginia television news reporter and her cameraman.
WDBJ correspondent Alison Parker was conducting an on-air interview in a Moneta, Va., shopping center when she and the photographer, Adam Ward, were shot and killed by a disgruntled former colleague who also videotaped the attack and put it on social media.
The New York Daily News gave the murders front-page display, in very graphic detail than some TV outlets shunned.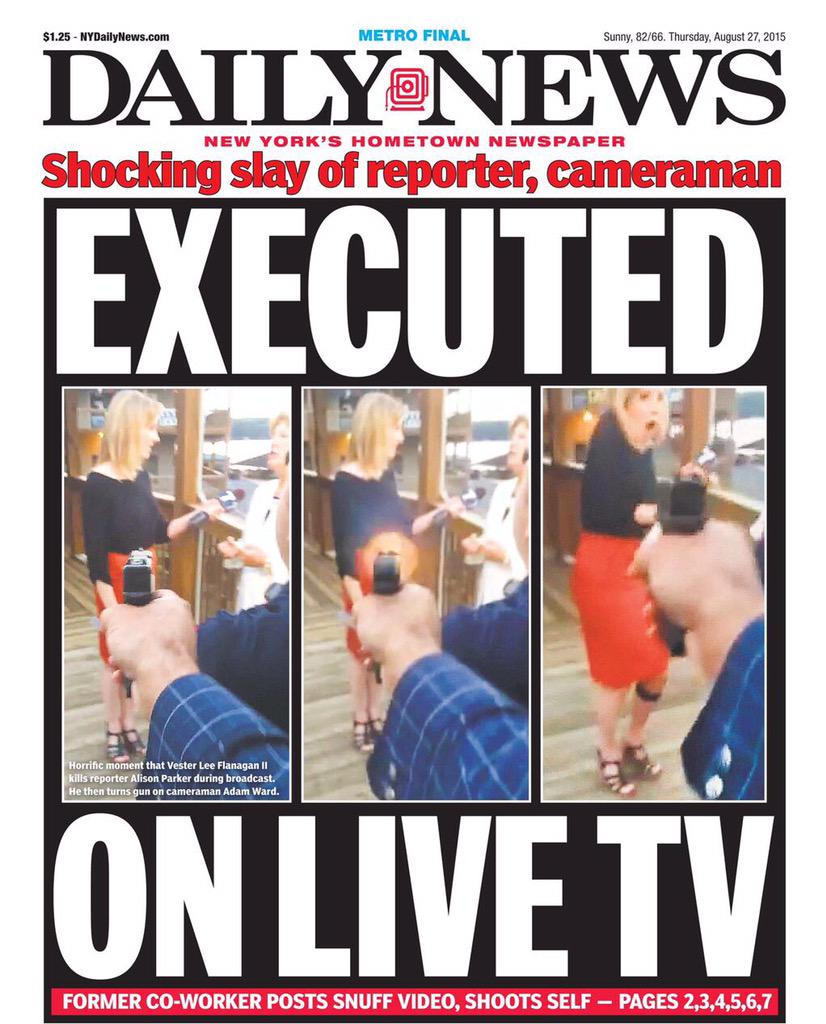 Killings on video are increasingly common these days. Journalists are among those targeted now, becoming victims and not just reporters of  events. Parker and Ward's names are now added to a list that included James Foley and Daniel Pearl.
Tech-savvy killers use social media and the internet these days to show their crimes.
The Islamic State group released a video in 2014 showing Foley, clad in an orange gown, kneeling on the ground next to a man dressed in black holding a knife. Foley makes a short statement and then is decapitated.
In 2002, Pearl, a correspondent for The Wall Street Journal, disappeared while on assignment in Karachi, Pakistan. Video shown around the world via the Internet showed Arab extremists cutting his throat, then decapitating the reporter.
In this world of social media, terrorists don't need reporters to tell their message. Terrorists can do that themselves now, and one way of doing that is killing reporters.
Continue reading Killing the Messenger, Live: Journalists Killed on Video →